NO KIDDING! YOU CAN NOW CHECK-IN YOUR BAGGAGE AT THIS AIRPORT IN JUST 45 SECONDS
Home >
News Shots >
India
By

Behindwoods News Bureau

|

Nov 16, 2018 06:28 PM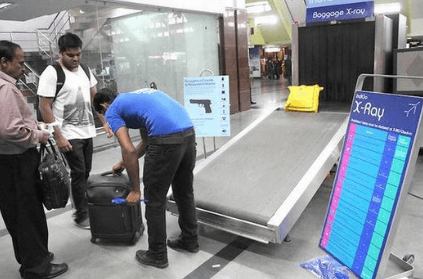 One of the most illustrious task while travelling by air is the process of checking-in all the baggage. The problem is much bigger during peak season. People can be seen waiting in long queues, sometimes even for hours to check-in their baggage.

But now all of this is about to change! Bengaluru's Kempegowda International Airport has introduced a new automated system that allows passengers to complete baggage check-in in just 45 seconds. No kidding!

The move is going to save a lot of time during rush hour and take the burden off thousands of passengers who hate standing in long queues.

According to a report in the Financial Express, Bengaluru International Airport Limited, the operator of the Kempegowda airport, has deployed 16 fully-automated "self bag drop machines" for this purpose. This self-drop baggage system is currently available for Air Asia and Spice Jet passengers at the Kempegowda International Airport. Other airlines will slowly adopt this system in the near future.

Here's how you can check-in using this system:

1. Passengers have to first print their boarding passes and baggage tags (eezee-tag) at the self-check-in kiosks that have been set up.

2. The airport is set to have 32 check-in kiosks to print the baggage tags and boarding passes.

3. Passengers have to then scan their boarding passes at the bag drop machine to initiate the process.

4. The machine will automatically weigh and scan the bag.

In case the luggage exceeds the prescribed weight limit, the passengers will be led to an alternate counter to make the extra payment. This move is surely going to bring about major changes in the way people travel via air.
Tags :
#BENGALURU #KEMPEGOWDA INTERNATIONAL AIRPORT #BAGGAGE CHECK-IN
next