YOUR FACE WILL SOON BE YOUR BOARDING PASS AT THIS AIRPORT
Home >
News Shots >
India
By

Behindwoods News Bureau

|

Sep 06, 2018 12:26 PM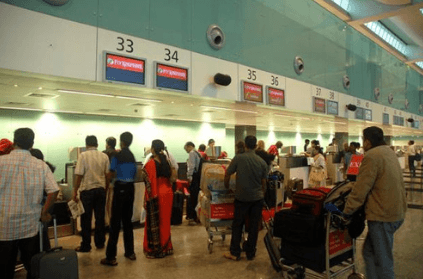 Your face will soon be your boarding pass at the Bengaluru airport. The city airport is all set to become the first in the country to come up with an end-to-end solution for paperless travel.

Bengaluru International Airport Limited (BIAL), which manages the airport and the Vision-Box, has signed an agreement to launch paperless biometric self-boarding technology, said a statement issued by BIAL.

According to a Times Of India report, the first implementation will be completed in the first quarter of 2019, with Jet Airways, Air Asia, and SpiceJet passengers as first users.

"You face is your boarding pass," said BIAL MD and CEO Hari Marar, while describing the revolutionary technology that will transform the nature of air travel in the country. "Vision-Box's state-of-the-art biometric technology, combined with passenger flow platform, will enable a seamless journey for passengers, without obstacles, waiting lines or hassles, from registration to boarding," Marar added.

The aim of the move is to simplify the process of air travel by making it paperless, from registration to boarding. The biometric technology will identify passengers by their face as they move across the airport, avoiding stops and multiple presentation of boarding passes, said the statement by BIAL.
next