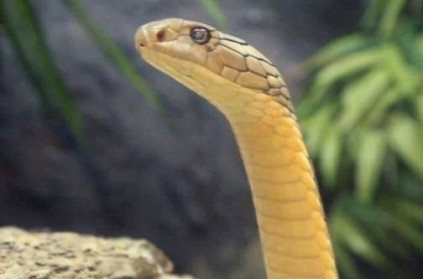 A 24-year-old man from Andhra Pradesh wrapped a cobra on his neck after which it bit him. The incident took place on Monday at Sullurpeta but came to light on Tuesday after the video went viral on social media.
The deceased, identified as Jagadish reportedly took the snake from a snake charmer. A video was taken by Jagadish's friend. From the video, the snake charmer could be seen removing the reptile from a basket and handing it over to Jagadish.
Jagadish tries scaring bystanders and even the person taking the video. He is then encouraged by the charmer to place it on his neck. While posing for a picture, the snake bit him and he collapsed. He was rushed to a hospital where he was declared brought dead.
Tags :
#ANDHRAPRADESH #SNAKE
next