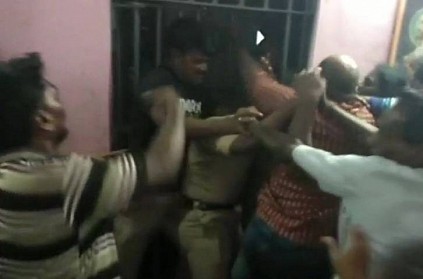 According to reports, a group of men barged inside a police station in Nellore, Andhra Pradesh on Wednesday and attacked the police officers there. The victims include a sub-inspector and three constables.
The video of the assault was caught on camera and has gone viral on social media. The group reportedly hit the police officers after they called in three people for questioning and had beaten them up.
The sub-inspector, Lakshman Rao had called Piachchaiah, Lakshmamma and Kanakamma and had hit them. This angered their relatives and locals, following which they broke inside the station and beat up the cops.
The injured cops were admitted to the hospital. The Deputy Superintendent of Police Ram Babu reportedly assured that the assailants will have stringent action taken against them.
next