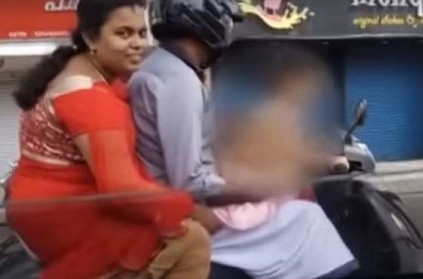 A shocking video in Kerala of a man allowing his five-year-old daughter ride his scooter is going viral on social media. The man can be seen sitting behind his daughter as she rides the scooter on a busy national highway at Edapally in Ernakulam district.
The man was identified as Shibu Francis. The video that went viral on social media was seen by Transport Commissioner K Padmakumar. He immediately referred it to a Regional Transport Officer who took action.
Francis' licence was suspended and he was barred from having one till July next year. However, Francis denied the allegations made and told Asianet News, "What you see in the video will not give you the clear picture. My daughter wasn't driving the scooter like how it appears to be, she was only holding the accelerator when I put my hands down since it was paining."
next