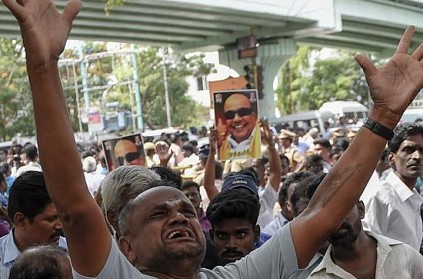 A trio of pickpockets was nabbed by the Chennai police on Tuesday with just the use of a single-word text message. Following the arrest, a gang of pickpockets was brought to light. Reportedly, 14 of them have been arrested by the police so far.
The pickpockets targeted DMK cadres who stood outside Kauvery Hospital in Gopalapuram anxiously waiting for the news of their leader, MK Karunanidhi's health. The police officer who nabbed the first three accused reportedly hid under a bed and overheard their conversation.
He called for reinforcements with a text message, 'come'. Upon interrogation, it was learned that these men coordinated on WhatsApp and targeted the crowd outside the hospital. 14 pickpockets have been arrested so far. Reportedly, around Rs 60,000, mobile phones and watches were seized from the gang.
The gang targets party members during special occasions, including birthdays and anniversaries. The gang also reportedly targeted party members who waited outside Apollo Hospital during the time of former CM J Jayalalithaa's illness.
next