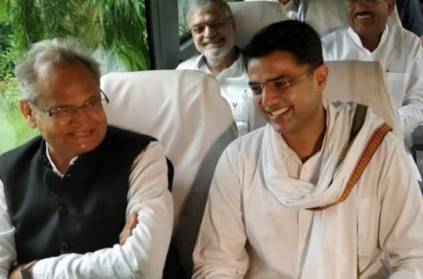 The Rajasthan Assembly elections 2018 was held on December 7 and now on Tuesday, the State is getting ready to welcome its new government.
Congress currently owns the majority of 101 seats out of the total 199 seats. Reportedly, most exit polls have predicted a clear win for the Congress.
Rajasthan has consistently voted out the ruling party every five years for the past two decades. Though the BJP claimed that they will change this tradition this year and retain the office for another term, it seems a little bleak for them. If the BJP wins, Chief Minister Vasundhara Raje may hold the CM office for a second term. Sachin Pilot and Ashok Gehlot are the chief ministerial candidate from Congress.
Leads:
Cong+ - 101
BJP - 73
BSP - 6
Others - 19
next