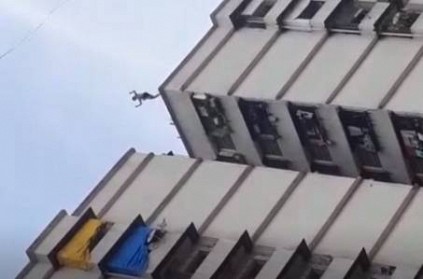 According to reports, six foreigners were called by the Mumbai police for performing dangerous stunts. The terrifying stunts were even caught on camera.
Reportedly, the incident took place on Monday in Dadar, Mumbai. A man in his 20s was seen attempting dangerous stunts that looked straight out of an action movie. However, unlike a movie, there were no safety measures provided.
From the video footage, the man could be seen jumping from a 14-floor building to another 14-floor building. Apart from the youth, five more were also reportedly present at the scene. The residents of the building went to the police on Monday night demanding action against the man. Out of the six, two men were arrested by the police.
next