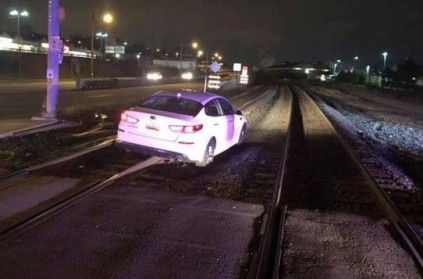 In a bizarre incident in Pennsylvania, a woman drove her car onto railway tracks and blamed her GPS for her actions during police interrogation.
The strange incident happened last Wednesday at around 10 pm. The woman reportedly veered off the road and ended up getting her car stuck on the tracks. The City of Duquesne Police Department later received a call about a stranded car on the tracks and helped the woman.
The woman blamed her GPS for advising to go on the tracks. The lady was reportedly 100 per cent sober and had no medical conditions affecting her decision making.
next