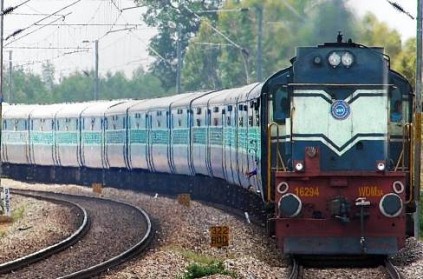 An alert track maintainer's quick thinking saved the lives of thousands on Sunday. The track maintainer spotted a track damage between Villupuram and Chengalpattu.
The track maintainer, R Sarangam, was on duty between Ottivakkam and Chengalpattu when he noticed the damage at around 9.50 am. At around the time, the Tiruchendur-Chennai Egmore Chendur Express was approaching.
Sarangam did not have time to inform engineering officials. He immediately ran on the track and waved a red flag to stop the fast approaching train. The loco pilot saw Sarangam wave the flag and immediately stopped the vehicle.
Sarangam's presence of mind was appreciated and Southern Railway General Manager R K Kulshrestha presented him with a cash prize of Rs 2,000 and a merit certificate.
next