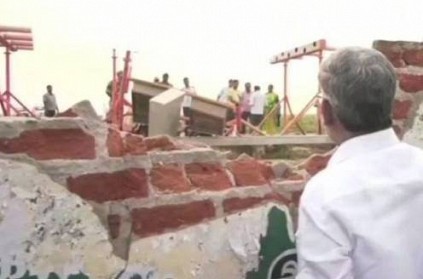 A Dubai-bound Air India Express flight hit a wall while taking off from Trichy late last night. According to reports, the flight was carrying 136 passengers. The passengers and the crew members were uninjured.
The flight's two wheels hit an airport wall at around 1.19 am while taking off. The plane had to be diverted to Mumbai following the incident. Reportedly, after landing in Mumbai, several damages were noticed on the plane. Another flight has been arranged to take the passengers from Mumbai to Dubai.
An official reportedly said, "Two wheels of the flight touched the top part of the boundary wall as the plane appears to have overshot the runway. We will soon replace the ILS (Instrumentation Landing System) antenna." An internal probe has been ordered and the pilot and co-pilot were taken off the roster.
Tags :
#TN #AIRPORT #TRICHY
next