MOTHER, LOVER TORTURE 2-YEAR-OLD SON TO DEATH; BOTH ARRESTED
Home >
News Shots >
India
By

Behindwoods News Bureau

|

Dec 20, 2018 07:17 AM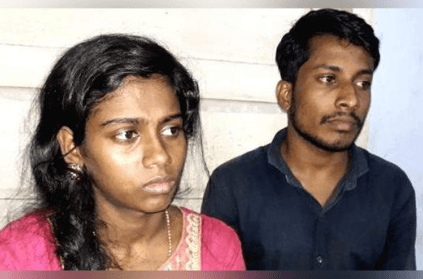 A 21-yr-old Kerala woman and her partner were arrested by Varkala police for allegedly murdering her two-year-old son. The accused woman and man were identified as Uthara and Rajeesh respectively. The duo allegedly tortured her son Ekalavyan, till he died.

In their statements to the investigating team from the Varkala police station, the couple said that the boy only had loose motions and vomiting. However, a post mortem done by the forensic doctor revealed that the boy had over 90 injuries inside his body, including a broken rib, ruptured small intestine with fluid oozing out, and internal head injuries.

"In their initial statements to the police, the couple said that the child had loose motions. But when we saw the child, he had lots of bruises and injuries. It was clear he was being beaten," Varkala station sub-inspector told The News Minute (TNM).

As per the report in TNM, Uthara and her partner had approached the local hospital in Varkala after the baby fell unconscious. The hospital discharged the baby at 12 noon and referred them to a multi-specialty hospital in Thiruvananthapuram for better treatment. The hospital is only an hour's drive away, police said. Yet, the boy was taken to the hospital only by 3 pm. By 4 pm, the boy was admitted to the Attingal Taluk Hospital in Valliyakunnu, where he passed away.

Following rigorous questioning by the police, Uthara and Rajeesh confessed that they had indeed been torturing the child for months to get rid of him.

The two have been charged under relevant sections of the IPC and are currently in judicial custody.
next