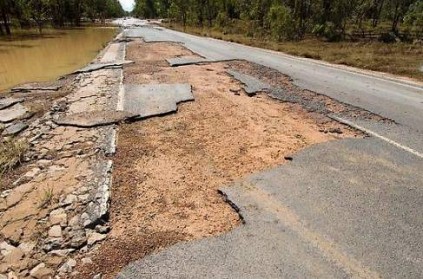 According to reports, a 2.5 km long road was built after 60 years connecting the villages of Kyarakoppa and Mugad in Karnataka. However, the road got damaged in just four months after construction.
The road's construction began last year and ended in July this year. The villagers had always wanted a concrete road but their dreams were shortlived. The villagers had even expressed their concerns over the quality of the work when the road was under construction but they were not taken seriously.
Nagaraj Tallihal, a villager reportedly said, "Now the authorities are planning to take up patchwork, but that too will get destroyed." In retaliation, the villagers have staged a protest by blocking the Haliyal Road. However, an action is yet to be taken.
Tags :
#KARNATAKA #ROADWAYS
next