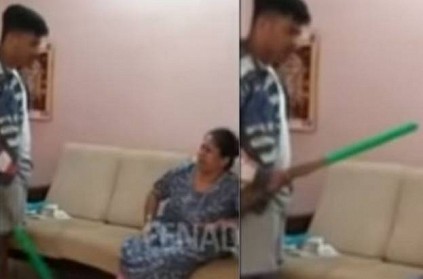 In a shocking incident in Bengaluru, a minor boy was caught on camera beating his mother with a broom. The disturbing video went viral on social media on Saturday.
According to reports from The News Minute, the boy from the video is a 17-year-old studying in a private college. The boy was even an alcohol addict and used to smoke. In the video, the boy could be seen abusing his mother for speaking ill of him with their neighbours. He could also be seen warning her that he will beat her if she continued to talk bad about him with the neighbours.
Reportedly, the video was taken by the accused's elder sister. After the video went viral on social media, police officials intervened and a suo-moto case was filed against the boy.
next