Superstar Rajinikanth's Kaala is all set to hit the silver screens tomorrow. The film is still facing issues in Karnataka, with the government taking a decision to not release the film due to the problems following the Cauvery issue.

Now, Rajinikanth has given his statement on this issue before leaving to Dehradun for the shooting of his next film with Karthik Subbaraj. In a press meet before leaving, Rajini said:

"Many people are protesting against Kaala's release in Karnataka. To have a Cauvery Management Board is the Supreme court's order, and I said the same thing so I don't know what is wrong with that. To ban a film's release, for this reason, doesn't seem correct to me.

Moreover, it is shocking to see the Karnataka Film Chamber support this. The job of a film chamber is to make sure that the producers and distributors don't face any issues, but when they support the ban, it doesn't feel like its the right thing to do.

The film is going to release worldwide, and if it doesn't release only in Karnataka, and if this is going to be the reason, then it won't look very nice on Karnataka. I can understand the situation CM Kumarasamy is in, and I believe that he will somehow make it happen."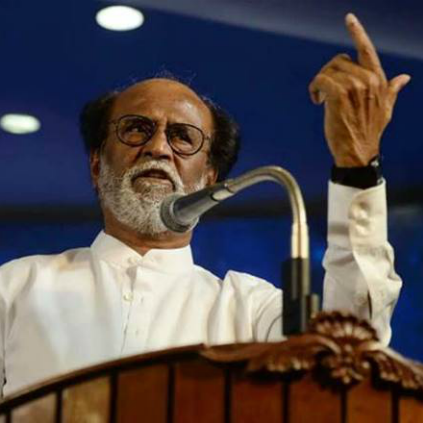 Kaala seeing its release this week, Rajinikanth with the team of Kaala made it to Hyderabad for Kaala's Telugu press meet. Upon his arrival, he indulged in a small interaction with the press.

When questioned upon his previous statement about protests made in Thoothukudi, the actor said "Everyone is very much aware of what I said that day. All the videos of me speaking is up on Youtube so, everything is easily available to the public. There is nothing for me to hide or cover up."

The actor was questioned whether his visit to Thoothukudi was in order to promote his soon to release film, Kaala. The actor responded with a laugh and stated,

"I have nothing much to say about that. I don't have to pull such stunts to promote my film. At this age, at the 43rd year of my film career, it is not necessary for me to do that. There will be many people who mix my political venture and my film career, but there is nothing much I or anyone can do about that."