Just a few minutes back, we had reported about the defamation notice, filed against Rajinikanth over Kaala movie, by Jawahar, son of S.Thiraviam Nadar. In his notice, Jawahar had demanded 100 crores and to credit his father's name in the film, if the film happens to be based on his father's life story.

Behindwoods got in touch with Jawahar to know more about this, who said, "It came to my notice through various news articles that Rajinikanth is doing a film called Kaala, based on the life story of S Thiraviam Nadar, who is my father. I tried to reach to the film's director, Pa Ranjith to know if it is true, but there was no response from his side. I also heard that the team of Pa Ranjith visited Dharavi to take some statistics and the history of this place.

I have a strong doubt if this film is about my father. He was like a Godfather to all the Dharavi people in Mumbai. He was a very honest man, who was respected for his helping tendency.

So, if they are making a film on his life, they should get necessary permission from us, who are his family. It cannot be a complete fiction character. If the team is so strong that the film is not based on my father, why are they remaining silent? Shouldn't they come out and clarify? The team of Kaala are not answering our queries, despite repeated attempts. That is why, we decided to move this legally, through a defamation notice.

If Kaala's story is based on my father, Thiraviam Nadar's life, I demand a defamation amount of Rs 100 crore, as Rajinikanth and Pa Ranjith are doing this film for their political benefits, using my father's life history. I also demand my father's name to be credited in the movie. People might think that money is my motive, but that is not the case. I demand this 100 crore for the benefit of the people of Dharavi.

I will use this money to make the lives of the Dharavi people better, who are finding it hard to meet their daily needs. Dharavi consists of many Tamil speaking people and this money would be used for their betterment. They shoot the film here, but wouldn't do anything for the people here. Once their work is over, they go off. I wouldn't take even a single rupee from this. I would build a college for the people of Dharavi with this money. If the Kaala team doesn't respond to us, even now, we'd move the case to the next level, by filing a case to stay the film's release."

Stay tuned to this space for more updates on this case!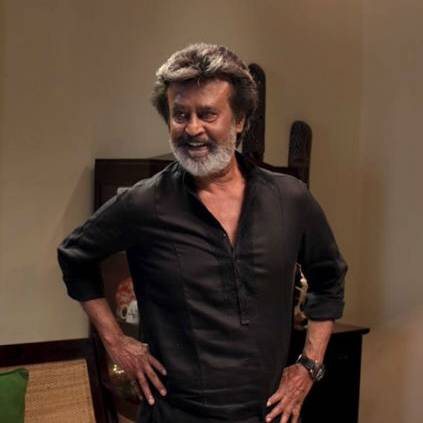 Superstar Rajinikanth's Kaala which was released yesterday, June 7, all over the world has received some good reviews.

The movie got released in all the major theatres in Chennai alongside Jurassic World: Fallen Kingdom. According to Behindwoods box office wing, Kaala has grossed around 1.75 crores in Chennai city alone, making it the highest-grossing film on day 1.

Kaala's special early morning shows have helped the film to a great extent. The increase in base ticket price is another factor that has helped Kaala. These figures are not the official ones.