It is well known that Rajinikanth's Kaala is facing issues to release in Karnataka. Initially, there was a ban staged over the release of the film and Dhanush, the producer of Kaala filed a case in Karnataka High court demanding a verdict over this issue.

The hearing was addressed and Dhanush's legal team made their point by stating films and Politics are two different things and it should not be perceived as one. They further raised that a big budget film like Kaala will face financial leap if it fails to release in a state.

After the hearing, a verdict has been given by the court that they will not intervene in the ban but, has decided to provide security for the people coming ahead to watch the film in case consent is given by Karnataka Film Chamber of Commerce to release the film.

Dhanush has also been requested to give the list of theatres in Karnataka where the film is releasing in order to provide security.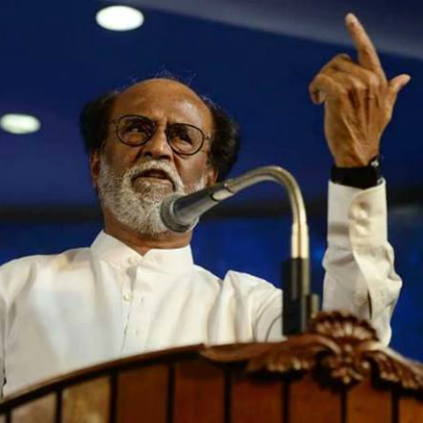 Kaala seeing its release this week, Rajinikanth with the team of Kaala made it to Hyderabad for Kaala's Telugu press meet. Upon his arrival, he indulged in a small interaction with the press.

When questioned upon his previous statement about protests made in Thoothukudi, the actor said "Everyone is very much aware of what I said that day. All the videos of me speaking is up on Youtube so, everything is easily available to the public. There is nothing for me to hide or cover up."

The actor was questioned whether his visit to Thoothukudi was in order to promote his soon to release film, Kaala. The actor responded with a laugh and stated,

"I have nothing much to say about that. I don't have to pull such stunts to promote my film. At this age, at the 43rd year of my film career, it is not necessary for me to do that. There will be many people who mix my political venture and my film career, but there is nothing much I or anyone can do about that."