Kaala, Superstar Rajinikanth's upcoming mass entertainer will open across the USA on June 7
with premiers from June 6.

Premiers scheduled to start from 12 PM EST. Kaala is all set to open in 322 locations approximately in Tamil, Telugu and Hindi.

Here are the quick excerpts of the release. Kaala achieves the rare distinction of following first time:

1. Tamil movie in Times Square Regal E-Walk 13 in RPX.
2. Tamil movie screened in Prestigious high traffic AMC LOCATION such as Garden State 16(NJ), AMC Tyson's corner Washington DC & AMC River East 21
3. First Tamil movie to be recognized in Cinemark monthly newsletter as biggie from June not to miss
4. First Tamil movie to open 300+ locations.
5. Distributor due to overwhelming demand literally had to stop accepting booking requests.

Following promotions are available, register as a new user to atomtickets to get $5 off, Cinemark movie club registration for $ 8.99, movietickets.com gift cards from Costco at 25% off. Additionally, AtomTickets gives you one ticket off for every 4 tickets. Kaala had a huge pre-release event in Dallas was a runaway success with huge giveaways. Watch out for exciting raffles, merchandise and giveaways from the distributor. Rest assured distributor leaving no stone unturned for making FDFS event grand affair. Go grab your tickets and enjoy Thalaivar in best of the screens in the USA.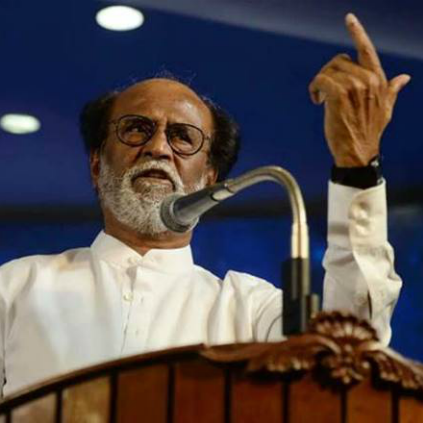 Kaala seeing its release this week, Rajinikanth with the team of Kaala made it to Hyderabad for Kaala's Telugu press meet. Upon his arrival, he indulged in a small interaction with the press.

When questioned upon his previous statement about protests made in Thoothukudi, the actor said "Everyone is very much aware of what I said that day. All the videos of me speaking is up on Youtube so, everything is easily available to the public. There is nothing for me to hide or cover up."

The actor was questioned whether his visit to Thoothukudi was in order to promote his soon to release film, Kaala. The actor responded with a laugh and stated,

"I have nothing much to say about that. I don't have to pull such stunts to promote my film. At this age, at the 43rd year of my film career, it is not necessary for me to do that. There will be many people who mix my political venture and my film career, but there is nothing much I or anyone can do about that."