AR Rahman has three kids, Khatija, Rahima and Ameen. AR Ameen was launched in Tamil film industry as a singer with Mani Ratnam's OK Kanmani. He has apparently secured good marks in his 10th board exams. The elated father took to his Twitter space to congratulate his son.

"Congrats @arrameen for scoring high marks in your 10th exams ...A whole world of knowledge and wisdom awaits you #Alhamdulilah."

#Tweet is not spell-checked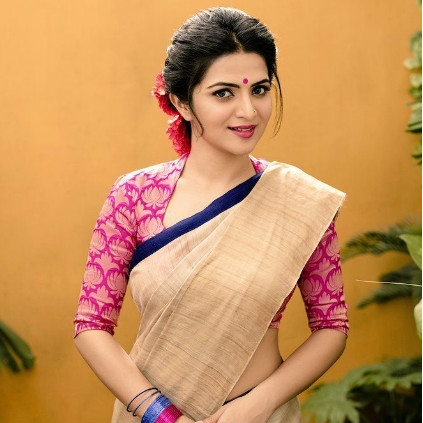 Dhivyadharshini, an Indian television host, and actress is a popular idol in Vijay TV. She is one of the most primary anchors in the channel. She is widely known as the host for her own show 'Koffee with DD'. She recently stared in Gautham Menon's independent single titled Ulaviravu which went viral on social media and a received wide appreciation. She is also said to play an important character in Gautham Menon - Vikram's upcoming film titled 'Dhruva Natchathiram'.

In a recent interview with Behindwoods, when asked whether she has related emotionally to an answer given by any of her guests in a show that had brought a different perspective to situations in her life.

"There was one question I asked AR Rahman sir, which was life-changing and eye-opening for me. I once told him that

'I have a strong connection with your song 'Khwaja Mere Khwaja' No matter what happens in my life, I always listen to that song. I follow Hinduism but, I studied in a Christian school. Sometimes even I don't know what I truly believe in because I have different kinds of connections towards all. I don't know how to explain it, but this particular song has made me feel different things I have never felt before.'

I didn't know what I was actually asking him as well, but, I had to talk to him about this. He suddenly stopped me and said,

'DD, the concept of truth, from what you believe in and what I believe in, the truth is always one step higher than us and that's holiness' I was completely blown away with that answer. This answer changed a lot about how I see and understand things" said DD.