We had reported that AR Rahman bagged two National Awards today (April 13) for Kaatru Veliyidai (Best Music) and Mom (Best Background Score). Talking to the press about it, he has said:

"I am extremely happy to win two National Awards for Kaatru Veliyidai and Mom. I thank all my directors, actors and everyone who helped me make good music. I still remember I was told it was too early when I signed Roja. Let me tell you, it is never too early. I thank Sridevi ji and Boney Kapoor. It is a very special film.

Working with Mani Ratnam ji is always pleasure. He is extraordinary and creative. You can throw any idea to him and he would make it organic. I have won three National awards for his movies. His trust makes you want to work harder. Thank you Mani Ratnam sir.

In the time of need, where you need a movie to express your agony and pain for the victims, came Mom. Even though she is no longer with us, she will always be in our hearts and she will be deeply missed. I am happy to have worked with Ravi, who again has a great vision.

On Shasha Tirupati, it is nice to find artists who are constantly refining and eager to explore the art. My heartiest congratulations to her and god bless her. There is plenty of talent in many cities and it is a nice feeling to extract it.

I think in a way there is a child in all of us. Its not that we want appreciation all the time, but it is essential for a team. I thank everyone for their love. We are all triggered by many emotions. One song can inspire a person. One song can stop violence and I always believe in that. My best wishes, love and prayers to all of you. Ella Pugazhum Iraivanukkae."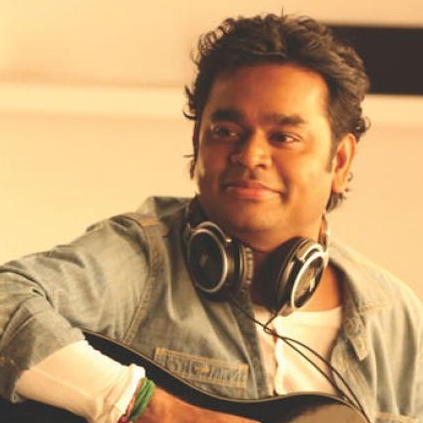 Music director AR Rahman has gone on to win two prestigious National Awards for the year 2018. He has bagged the best music director for his Kaatru Veliyidai directed by Mani Ratnam and has also won the Best Background score award for the film Mom starring Sridevi.

Our hearty congratulations to the Oscar-winning composer who has two new feathers to his cap!