Beyond The Clouds New Trailer | Ishaan, Malavika | AR Rahman | Majid Majidi:
MAJID MAJIDI SETS THE TONE FOR MEANINGFUL INDO-IRANIAN RELATIONSHIPS WITH BEYOND THE CLOUDS
Home > Tamil Movies
> Tamil Cinema News
By

Behindwoods News Bureau

|

Feb 21, 2018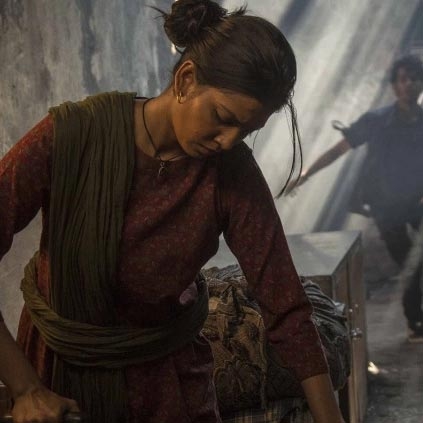 Cinema truly has no language - it connects people together at a human level, regardless of where they come from or where the story is set. And Iranian auteur Majid Majidi's next film Beyond The Clouds has set the tone for this already before its release.

At Iranian President Hassan Rouhani's recent visit to India - his first since his election - where he met Indian PM Narendra Modi in New Delhi, they revealed their common stance in using culture and exchange of information and experience to confront terrorism and extremism. The conversation on the cinematic co-operation as part of the cultural exchange between the two countries found a rather prominent space.

They spoke about the cultural union of the brilliant minds from both countries through the medium of meaningful cinema. In light of that thought - Beyond The Clouds, Majid Majidi's very first cinematic Indian sojourn became a centrepiece, an example, they discussed to highlight the power of cross-cultural and cross-border artistic union. Rouhani also spoke about how artists and makers from film and television from both countries should consider more collaborations like this to strengthen a prominent and long-standing cultural relationship between the two countries.

Produced by Zee Studios and Namah Pictures, Beyond the Clouds is planned to hit the screens on April 20.