Beyond the Clouds is an upcoming film directed by the renowned Iranian filmmaker Majid Majidi with music composed by AR Rahman. This Majid Majidi's first direct Indian film. Ishaan Khatter and Malavika Mohanan play the central characters.

Now it is announced that the teaser of Beyond The Clouds will be released the day after tomorrow on January 29.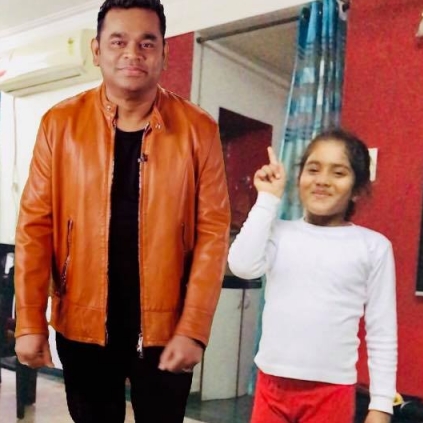 Over the past 25 years, AR Rahman has garnered a lot of fans for his music and humble attitude. Often, he is mobbed by the fans for photographs and autographs, when spotted at airports or other public places. To make it comfortable for him, as well as his fans, he has come up with an exciting idea to support this. He took to his social media page to share the concept and the following is what he had to say:

"Other than music, the one thing people ask me often is them wanting to take selfies. While it's fun to do it when I am outside bonding with fans, it's also a hindrance to creativity...Thoughts and tunes come at random moments to me…while I am walking at the airport or while I am sitting in a lounge or dining at a restaurant. Instead of denying their request and feeling odd about it, the idea of an Augmented Reality photo app felt like such a blessing. I discussed the idea with Mr. Kaali Sudheer and Mr. Mani Shankar of Avantari to execute it.

We have planned further steps to release some cool things for fans to interact and post on their social media. #AvantariTech."