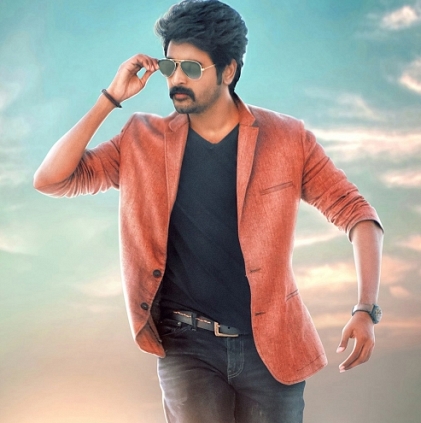 Earlier, yesterday, Remo and Velaikkaran's production house, 24 AM Studios had officially posted that they will make an important announcement today at 6 pm. The announcement has finally been made, and it is about Sivakarthikeyan's next film with Indru Netru Naalai fame director R.Ravikumar. It has also been announced that this science fiction film will have music by none other than the legendary A.R.Rahman.

24AM Studios tweeted, "தமிழர் திருநாளில் தமிழையும், தமிழ் இசையையும் உலக அரங்கில் பறைசாற்றி, தமிழுக்குப் பெருமை சேர்த்த உலக இசை நாயகன் @arrahman இசையில் @Siva_Kartikeyan நடிக்கும் @Ravikumar_Tup இயக்கும் புதிய படைப்பில் இணைவதில் பெருமையும், பெருமிதமும் கொள்கிறோம்👍#SivakarthikeyanNewFilm #2019Release "

The tweet is roughly translated as, "We are proud to make this announcement on a Tamilian's special day. It takes immense pleasure to announce that India's pride and World's musical hero, A.R.Rahman would be scoring music for Sivakarthikeyan's next film in Ravikumar's direction. #2019Release"

*tweet is not spell-checked
Popular anchor Gobinath, of Neeya Naana fame, shared with us several insights about the art of interviewing in an exclusive interview. He also weighed in on the success of Sivakarthikeyan and actor Siddharth's opinion on it.

When asked about his opinion on the fact that fame nowadays is achieved in no time (according to Siddharth), and the idea of phenomenal growth as reached by Sivakarthikeyan, he said: "Not everyone can achieve phenomenal growth (like Siva). And it does not happen "just like that".

He (Siva) is a hard worker, and grasps whatever he is told with an innate sort of "thrust". You can't categorize everything as luck. You take a step towards luck, and it will take a step towards you. For somebody who deserves it, there are much better opportunities these days than before, I feel."

For the full interview, watch: