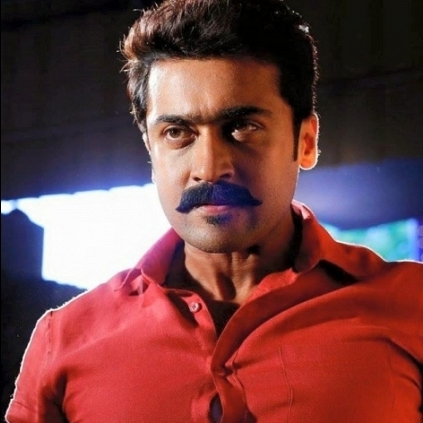 Suriya's Thaana Serndha Koottam has been receiving a very good response from the audiences. The film dubbed in Telugu as Gang is also doing very well with the Telugu crowd. The makers of the film arranged for a success meet for the film in which Suriya expressed his heartfelt thanks to all his wellwishers and fans for their support.

He said "Firstly, I would want to wish everyone a very happy Sankranti, I am happy that you all have come here despite today being a holiday to be with friends and family. Gang is a festive release, I thank each and everyone who came to watch the film and made it a festival hit. I know there are much bigger films that are releasing here, but it is really special when you show such love and make this film a festive hit. For us the Telugu version of this film is more like a sibling to the Tamil version, we have made the film as sensible and relatable to both the languages. I also want to thank the distributors and theatre owners who are ready to provide screens for us despite any big Telugu release.

I also thank the press and the public for supporting the film this much. We are witnessing an increase in the number of theatre crowd and the number of screens, which is very overwhelming. Somewhere I have been doing a few serious films in the recent past. But thanks to my director Vignesh ShivN for portraying me in a different and simple light. People have a smile on their faces throughout the film-watching experience. I want to thank my entire cast who have also been so supportive in lifting this film to a higher level.

This film has become a very important film in my career. It has changed my screen image after a very long time, which I owe to my fans and audiences. Thanks to Vignesh ShivN for making this film a family entertainer. There is no frame of smoking or alcohol consumption in the film and that is the reason we did not have any disclaimer in the beginning. I have been said that the revenue has increased two-fold or three-fold, I will be very happy if it's true.

Also, this is the first Sankranti I am spending without my family and children but I am happy that to be here amongst you all because you are also family to me. I am also starting my road trip tomorrow to Rajahmundry, Vijayawada and few other places to meet all my wellwishers. So here's again a big thank you to everyone and please continue to bestow your love and blessings."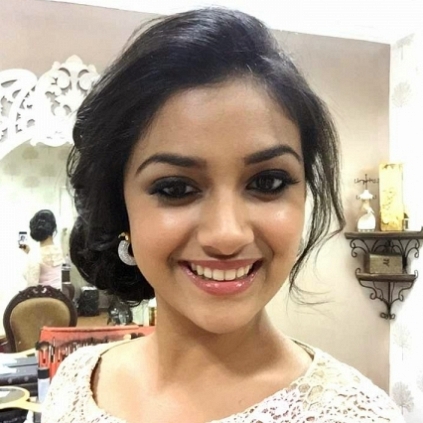 Suriya's Thaanaa Serndha Koottam, which released yesterday (January 12) has been received well with the audience.

Talking about the film, popular VJ, Anjana tweeted, "#TSK ! @Suriya_offl Sir was So handsome n amazingly chilled out! @KeerthyOfficial is one azhagi!not a meaty role for her bt scores in the songs n scenes with her cute expressions. Ramya krishnan mam Vera level @VigneshShivN has delivered yet another colourful entertainer!".

Keerthy Suresh, in turn, thanked Anjana through her tweet, "Thank you @AnjanaVJ !!"

And yeah! Check out the end credits of #TSK!! Shows how much @VigneshShivN values his team!!!"