When it comes to dream debuts, boy wonder Ishaan Khatter's is launch is right up there with the likes of Freida Pinto, Suraj Sharma, Dev Patel. His debut film Beyond The Clouds is legendary Iranian auteur Majid Majidi's first ever India sojourn. And the film is a league apart, with the team involved from producers Namah Pictures and Zee Studios, Hindi dialogue writer Vishal Bharadwaj, casting director Honey Trehan to last but not the least, music director A R Rahman.

For a recent magazine interview Ishaan's big brother Shahid Kapoor, who also made an entry into the industry with a big bang, was asked about his views on Ishaan's big screen debut. He says, "I don't want to jump the gun. I want people to see the film, his work. But I must say that he has surprised me with what he did and I'm sure people will see his hard work. He has worked sincerely and he has a lot of himself in this character. He is very fortunate to be working with Mr Majid Majidi. I do feel very proud of the work that he has done. But I don't want to talk about it. I want people to see it. Let people see it and let people decide."

Looks like Shahid is super proud and excited for Ishaan and the release of Beyond The Clouds. Ishaan has already made waves with his performance amidst international viewers and has received multiple awards already at the various festivals. So like Smriti Irani said at IFFI in Goa looks like a star is born!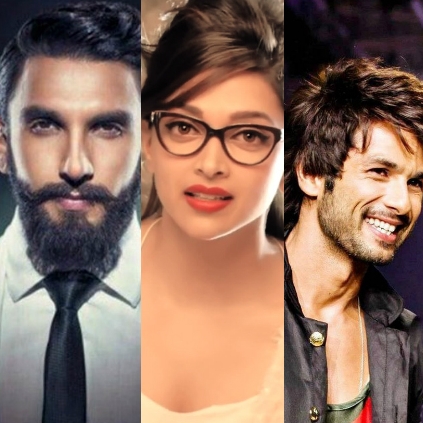 Sanjay Leela Bhansali, Bollywood director, strictly put forward the rule of mobile ban in his sets. The director who is currently shooting for 'Padmavati' instructed the crew members about the mobile ban concept during the project's inception. Stars like, Ranveer Singh, Shahid Kapoor and Deepika Padukone also obeyed Sanjay's rule, and they did not use their mobile phone during the shoot.

It was during the film's second schedule which took place in one of the studios in Mumbai the shooting spot photos went viral. Responding to this, the director told that it was a couple of new team members who had clicked the photos and posted it online who did not know about the cell ban concept in the sets. Sanjay also felt sad for such incidents, as he wanted none of the photos from the shoot to make rounds before the release of the film.

Shahid Kapoor who recently opened up about the cell ban concept in an interview told that he is happy working in sets without using his mobile phones and he would be continuing to work this way in future. Shahid also said the primary reason for cell ban is to ensure there is nothing leaked from the shooting spot and secondly the productivity of the team increases to greater heights.