The ongoing rift between South Indian producers and Digital Service Providers (QUBE, and UFO), has not settled down. Producers from Kollywood, Tollywood, Mollywood, and Sandalwood, met with the team of Digital Service Providers, this morning at Bangalore. However, this meeting did not end up on a positive note, and as a result, the strike has been reconfirmed.

According to the official press statement from the Producers Council, it is said that the Service Providers promised to reduce 15% rates in Hyderabad and 10 % rates in Tamil Nadu. But, then, in today's meeting, they have apparently stated that there can only be 9% of reduction, in the rental rates, that too, only on the overall theatrical collection of a movie, and not on a daily basis.

This has irked the South Indian producers, who have now officially reconfirmed that no films will release from March 1, in all Southern states of India.

No new film releases from March 1!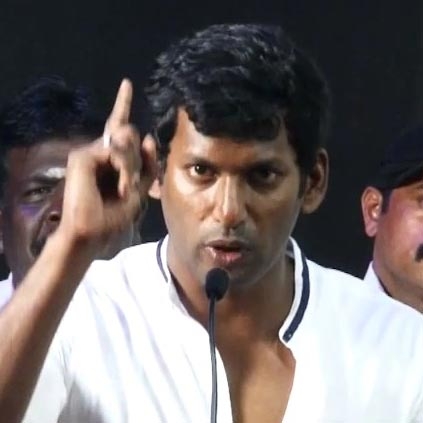 With Cauvery water dispute verdict out, Tamil politicians and film stars have started to express their concern over the issue. Actor Vishal has now issued a statement regarding this issue:

"The Cauvery Verdict is a disappointment for all of Tamilnadu. The reduced allocation will be detrimental to our agriculture already reeling under water shortage. With no scope of appeal, the state govt should at least ensure formation of the Cauvery Management Board and make sure Karnataka follows the ruling and release the allocated amount of water.

-Vishal"

*Statement is not spell-checked