Karthi, who is currently shooting for Kadai Kutty Singam, in Pudukottai, answered a few questions from the media, about the current political situation.

Answering about his best friend Vishal's entry into politics, Karthi said, "Vishal didn't start any political party, and he didn't talk about that. He wanted to help the people of Tamil Nadu, as an individual. Only when he filed his nominations, he understood the difficulties of politics. The best thing about him is that he didn't fear anyone and attempted something. Even if he couldn't get back his deposit money, his participation still mattered, because, that itself is an appreciable thing."

When asked, whom will he support among Rajini and Kamal, the Theeran actor stated, "Let us all wait for a few more months. We shouldn't hurry. Let them announce their plans and check what they have for the people of Tamil Nadu. Both of them are legends, and they have earned so much of money in cinema. So, they won't come to politics for earning money. They genuinely want to do something for Tamil Nadu people, who have given them the life that they are living now. They are not going to run anywhere. Let's listen to their plans first."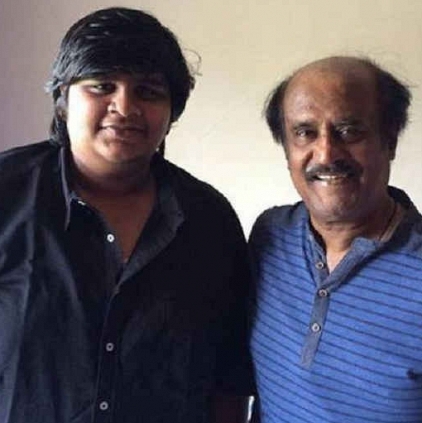 Superstar Rajinikanth's next film, after Kaala, was just now announced, which was an earth-shattering news. Karthik Subbaraj was announced as the director for this new film.

Karthik Subbaraj shared his excitement on bagging this prestigious project, through his tweet, in which, he stated, "Really Can't express my happiness in words... My most treasured dream come true moment... Thanks a lot Thalaivaaaaa... @superstarrajini & @sunpictures ... 🙏🙏🙏 !!

It is a known fact that Karthik Subbaraj is an ardent fan of Rajinikanth, and when the super talented young director teams up with the legend, it is just going to get more better. Exciting and massive indeed!

*tweet is not spell-checked