Cauvery water dispute has still not yet settled, and very recently, the Karnataka Government denied to allow water to Tamil Nadu. On this note, Nadigar Sangam secretary and actor Vishal was asked, in a recent press meet, if Rajinikanth and Kamal should voice out their opinions on this.

Vishal replied, "Yes, it would be good if Rajini and Kamal talk about the Cauvery water dispute. But, I can't go and ask them, why they haven't spoken about this."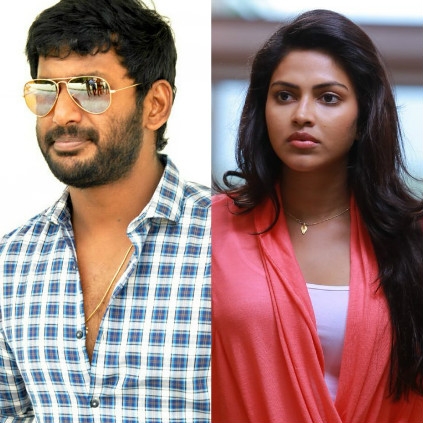 Amala Paul recently filed a complaint against an individual at the T.Nagar Police Station for asking sexual favours. Nadigar Sangam Secretary, Vishal, has now appreciated Amala Paul for her brave move and has thanked the Police for reacting to this issue immediately.

The press statement from Nadigar Sangam states, "Amala Paul had recently told everyone that she faced sexual harassment from an individual. After that, the police officials from Mambalam R1 police station inquired Amala Paul and arrested that person.

Nadigar Sangam thanks the Police for their quick action, and also appreciates Amala Paul for coming out and speak about this. Though many actresses, face these sexual tortures, only very few come out, and I appreciate Amala Paul for that.

Vishal,
General Secretary,
Nadigar Sangam"