Actor Vishal has always been socially inclined, and his Pongal wishes to the public on his Twitter space a short while ago reflected exactly that. It read:

"இந்த 'தை'ப்பொங்கல்
விவசாயத்'தை' மீட்டெடுத்து
தமிழ் மக்கள் இல்லத்'தை'
அத்தியாவசிய பொருட்களால் நிரப்பி
அனைவரது உள்ளத்'தை'யும்
மகிழ்ச்சியாக்கி நல்ல'தை'
மட்டுமே வாரி வழங்க வாழ்த்துகள்!

அனைவருக்கும் எனது இனிய பொங்கல், உழவர் திருநாள் வாழ்த்துகள்."

Translated, he wished that our farming is resurrected, our homes are filled with essential commodities, and that our hearts are filled with happiness.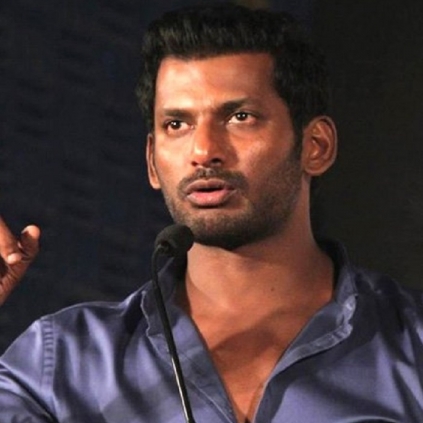 Actor S. Ve. Shekher's resignation and his allegations against the Tamil Nadu Nadigar Sangam have led to a lot of speculations. He also claimed that many senior actors were not respected properly during the Natchathira Vizha held in Malaysia.

Actor Vishal, the General Secretary of the Nadigar Sangam has answered the allegations. He said, "There may be many reasons for S. Ve. Shakers resignation, but I will not accept that senior actors were not given attention. Every single actor was respected and taken care of. This trip has become an unforgettable memory for everyone in their lives."