Actor Mansoor Ali Khan met with the press recently during a meet where he talked about the currently raging controversy surrounding lyricist Vairamuthu, and also touched various other topics.

Speaking about the Aandal row, he said: "It is a huge mistake (H Raja's scathing words on the lyricist). Vairamuthu is a creator. Using such uncouth, demeaning words on him (is not right).

I started listening to a WhatsApp message but stopped it in the middle. I couldn't (continue hearing it). Vairamuthu is not a 100% perfect man - he even spoke against Modi dissidents, referring to them as dogs. It did anger me. But still, he is an artist."

Watch the full interview here: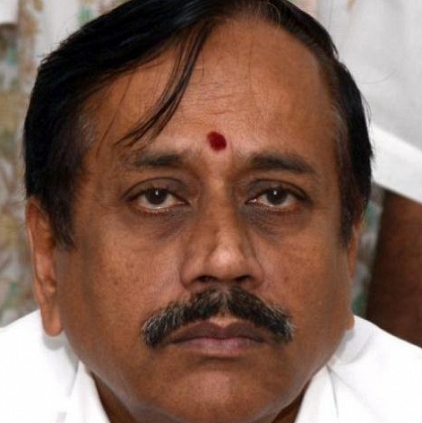 Lyricist Vairamuthu's latest speech about Aandal lineage had come in for criticism and various people have different angles towards the same. Popular politician H.Raja criticized Vairamuthu for his speech by saying that it is Vairamuthu's custom to speak bad about Hinduism.

Raja's statement has now been strongly condemned by legendary director Bharathiraja, who has released a statement.

"En Iniya Tamizh Makkale,

It has been a long time since an individual got the rights to speak what he feels. The freedom of speech has been taken away in Tamil Nadu. This recent incident has been disturbing me daily, and not allowing me to sleep. We should all be thankful and be blessed to live in the same time as Tamil Nadu's pride and legend Vairamuthu lives. He has made every Tamilian proud with his accolades like Padmashree, Padma Bhushan, Sahithya Academy Award and more.

How can people criticise a man of that stature, who has spread the language of Tamil, across borders? Vairamuthu is not a single individual; he is an identity of Tamil people and language. A creator can write or say what he feels, and no one has the rights to comment about that.

Mr.H.Raja, what you spoke was indecent. You spoke ill and bad about a man, who spoke about Andal, through 'Thamizhai Aandal'. Will you degrade a renowned writer like this?

Raja, Thiruppaavai is not Sanskrit, and it is Tamil. Realise that in the first place. You have talked all nonsense about a writer, who should actually be celebrated. Who gave you the rights to speak like that? Will you be able to produce contents like Vairamuthu in Tamil, for the language's development? Can you write an inspirational song to wake up all the lazy people? Don't try to degrade the identity of a proven man.

How can you speak like this, about a man born in a poor family, who rose to a talented writer, introducing Tamil to 23 other languages in the world? Many of his works are part of the academic syllabus for school and college students. Vairamuthu is an inspiration to everyone. Only because of people like you, I have a fear, that India might go to the wrong hands.

H.Raja, be careful the next time when you speak like this. There are lots of people like you in this country. But, identities like Kaviperarasu Vairamuthu are only a handful of people."