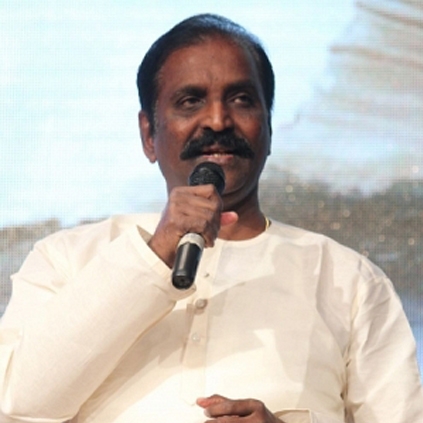 Lyricist Vairamuthu has stated that he needs time to comment on Rajini's and Kamal's political entry. During a press meet in Virudhunagar, he was asked about the duo entering politics and this is what he had to say:

"Both Rajini and Kamal are my friends, they are like my two eyes, so, I will be needing time to comment anything on them."
Director-politician Seeman, during a recent public speech, strongly criticised the Baba muthirai of superstar Rajinikanth being used as the symbol of his political party and ideology.

He said, "(Making the Baba muthirai) He (Rajinikanth) shows this symbol.. Everyone was of the thinking that it was the Baba muthirai. But the Pope himself displays it. Turns out, it is a symbol of love. The fingers denote I - Love - U... Had we known this before, we would have used it ourselves!

(Making a fist pump) I show this! This is the symbol that Bhagat Singh used when he proclaimed "Inquilab Zindabad"! This is the symbol that Subash Chandra Bose used!

What is even the meaning of Aanmiga Arasiyal?! A reporter asks him what his ideology is, and he claims that his head is spinning. If at this level his head spins, his entire world will turn upside down when he in the field.

At this stage, I question things to a lesser degree - once he jumps in fully, I will dig every single thing up!"