Superstar Rajinikanth's political entry announcement has his fans exulting in happiness and celebrating their joy with feasts and parties. But PETA, or People for Ethical Treatment of Animals, has issued a formal request to the actor to ask his followers not to go overboard.

According to the request, Rajini's fans have planned a puja and feast in a kadaa-vettu-virundhu fashion on January 7, on which date they say that reportedly, Rajini will launch his political party.

It goes on to list the various ways that goats are immorally butchered during such feasts, which it claims as illegal. Also listed are the many laws of India which prohibit such killing in several provisions.

PETA has also tweeted this request: "Dear @superstarrajini. Best wishes on entry to politics. Please stop goat sacrifice in your name. Goats have feelings and do not want to die. 🐐. Please help the goats."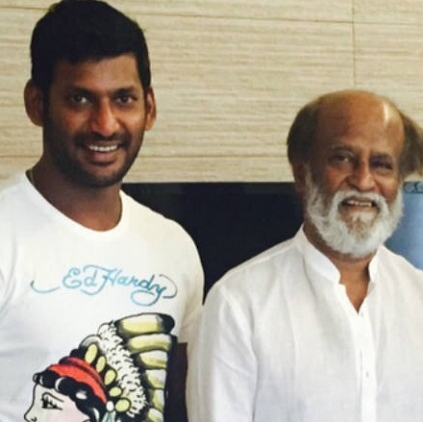 Superstar Rajinikanth's political entry announcement has also made other actors in the industry, extend their support and join Rajini's party. After producer Raju Mahalingam, Raghava Lawrence, now it is TFPC President and actor Vishal, who's stated that he'd accompany Rajinikanth in all his political moves, and work as a volunteer.

He says, "Rajini sir has confirmed that he would soon announce his party's name, flag, and contest in the upcoming State elections in all 234 constituencies. Thalaivar has stepped into politics. According to me, politics is a social service, and anyone can enter. I believe he will do good things for the people of Tamil Nadu. I will get down to the roads and speak for him, as an ardent volunteer."