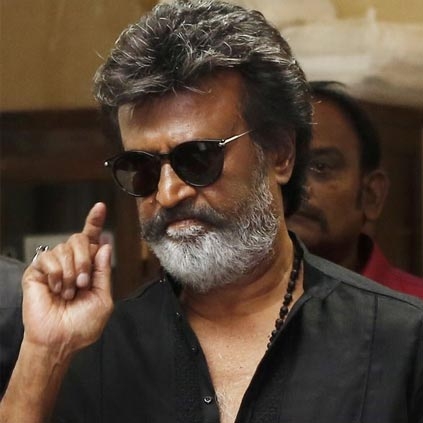 Superstar Rajnikanth who is currently waiting for the releases of his upcoming films 2.0 and Kaala might do another film this year.

A little birdie hints us that Rajinikanth is apparently in talks to do a political film with Pa Ranjith after Kaala. We are also told that this project is still in the premature stage. There is another speculation saying that Rajini and Shankar might come together again for Muthalvan 2. So we will have to wait and see what is Rajinikanth's official announcement post-Kaala's release?

After Rajinikanth's political entry announcement, every move of his is keenly looked upon. Cinema is a powerful media and Rajinikanth is expected to use this channel more wisely to strengthen his political campaign.
After meeting Kalaignar Karunanidhi yesterday, Superstar Rajinikanth paid a visit to RM Veerappan's house today to seek his blessings.

RM Veerappan is a former AIADMK Minister and also the producer of many popular Tamil films. It must be noted that RM Veerappan produced Rajinikanth's mega-blockbuster film Baasha. RM Veerappan is the founder and leader of the MGR Kazhagam party. He has been Cabinet Minister for 5 terms of varying tenure and leader of the House Legislative Assembly one term and Leader of ADMK party of Legislative Council. RM Veerappan is also considered to be a well-wisher of Rajinikanth.