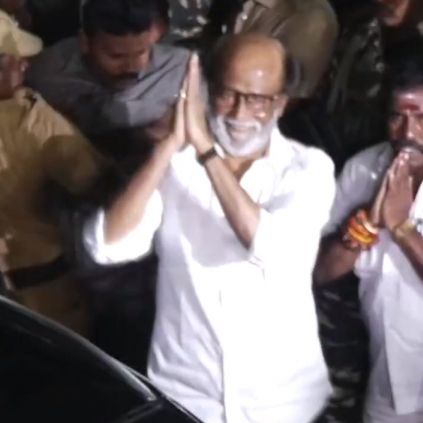 Superstar Rajinikanth met DMK leader M Karunanidhi at his residence in Gopalapuram today evening around 8 PM. He apparently sought former CM's blessings for entering politics and also inquired about his health.

Here is an exclusive video footage from the event: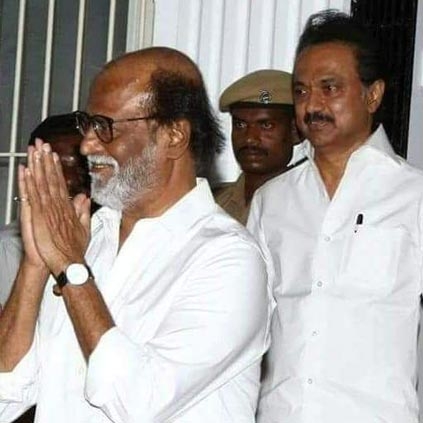 MK Stalin met the press and gave a brief speech after Rajinikanth's meeting with DMK leader Karunanidhi.

MK Stalin - "Yesterday, Superstar Rajinikanth called me and requested that he wanted to meet 'Thalaivar' Karunanidhi to inquire about his health. This is not new as Rajinikanth met Kalaignar 4-5 months back for a similar reason. So there is nothing to get excited about this news. Rajinikanth also met my mother and inquired about her health.

It could be true that Rajinikanth also informed 'Thalaivar' about his political entry and sought his blessings."

When asked if Rajini would be a threat to DMK, Stalin replied, "Rajinikanth has clearly said that he is going to do "Aanmeega Arasiyal". After Rajinikanth's announcement, many people are thinking that they can destroy Dravida party. This is a land of Dravidian and many have lost trying to destroy it"