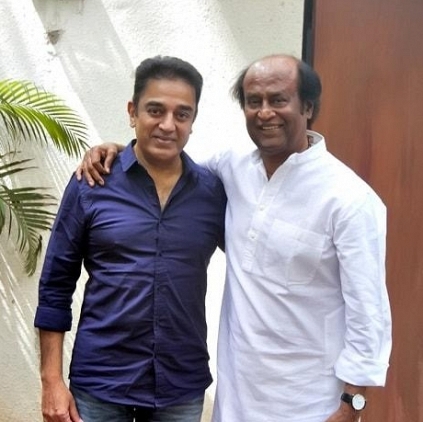 Kamal Haasan had already announced his political entry, last November, on his birthday, and recently Rajinikanth too, made it official, that he would be entering politics. While everyone are abuzz if Rajinikanth and Kamal Haasan would meet and discuss about their political ambitions, here is a possible chance for that.

It is a known fact that Nadigar Sangam is organizing a grand 'Natchathira Vizha', in Malaysia, on January 6, and all of the top stars including Rajinikanth, Kamal Haasan, Vijay, and others are said to be attending the function. Will this grand event give way for Rajinikanth and Kamal Haasan to meet each other and speak their hearts out to each other? Will they discuss about the future of Tamil Nadu, as politicians?

Let us wait and watch.
Controversial director Ram Gopal Varma supports Rajinikanth's political move. He took to his Facebook page to share his thoughts on Rajinikanth's decision.

"Never seen more thundering power than in Superstar Rajni. The way he announced his political entry ..My prediction is each and everyone in entire TN will vote only for him..it will be dumb of any political party to contest against him.

Greatest line said by Superstar Rajini is "Because of some people Tamilians have lost their prestige and I,Rajini,will bring it back"💪💪💪"

*RGV's statement is not spell-checked