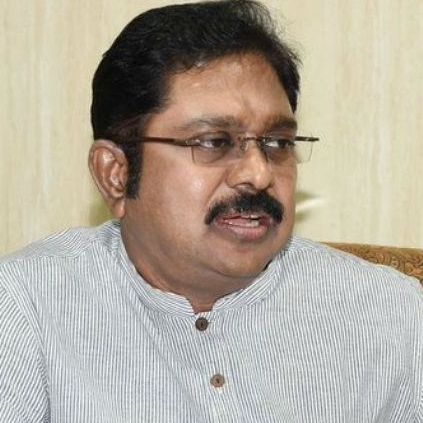 TTV Dhinakaran has opposed Kamal Haasan's statement regarding the RK Nagar by-elections. Kamal Haasan called the people of RK Nagar as beggars in a recent article. This has triggered a lot of people all over TN.

TTV Dhinakaran, the MLA of RK Nagar has also expressed his opinion on the actor. He said "I initially had a lot of respect for Kamal Haasan's character and his work. But this statement of his show who he really is. One cannot camouflage his/her identity for long. Not much longer than he announced his political entry, he revealed his character by calling the voters as beggars.

Just posting something on Twitter is not enough, he should do some groundwork and know the reality. So it is not necessary for me to file a case against him, it suffices that people know his true nature."
Actor Vivek had posed a sentimental question at the end of Kamal Haasan's appearance on stage at the Natchithira Kalai Vizha in Malaysia: What the legendary actor wants to be remembered by at the end of his life.

Kamal Haasan answered beautifully: "Rather than just remembered as someone as who came, stayed and left, I want to be remembered as someone who still lives on."

Vivekh, as well as the audience, erupted in applause. Following this, he was put to answer one last question: If he had anything to say the Malaysian people. He answered cryptically, "Remember, you are the focus (referring to Maiyam) of the world, and I am part of it. What you should look for is not leadership, but skill."