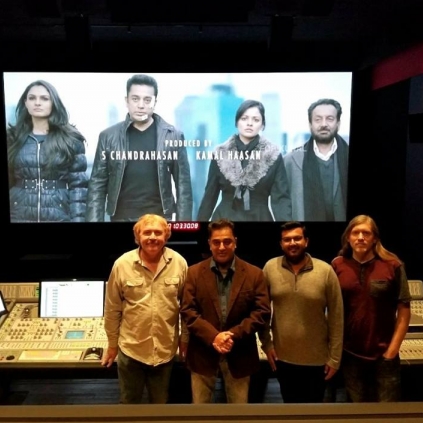 We had recently reported that Kamal Haasan's Vishwaroopam 2 had its final leg shooting at the Officers' Training Academy, Chennai. After which, the legendary actor flew to the USA to work on the sound mixing of the much-delayed project. Now, the Nayakan actor has taken to Twitter to give us an amazing update on the progress of the movie.

He tweeted, "VR 2 looking great sounding great. Thanks to all techies who are making it possible. (From L to R) In picture Marty, I, Kunal and Chris. The screen has my late brother's name as the producer. Would have sent him this pic. first had he been around.", along with a picture of the sound mixing team.

This gives us immense hope that the film may release very soon as the production work is happening on full swing.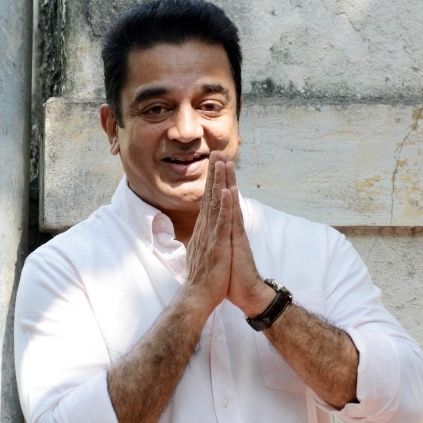 Rahul Gandhi took over as the Congress president today from his mother Sonia Gandhi. With heavy support from his party men all over, Rahul Gandhi is the fifth member of the Nehru-Gandhi generation to lead the Congress. Leaders from all over India extended their welcome to the newly sworn-in leader. Actor Kamal Haasan took his twitter to wish Rahul Gandhi. His tweet read, "Congratulations Mr. Rahul.G. Your seat does not define you but you can define your position. I have admired your elders. I am sure you would work and deserve my admiration too. All the strength to your shoulders."
*Tweet is not spellchecked