We had earlier reported that Kamal is shooting for the remaining portions of Vishwaroopam 2 in Chennai. Now, the legendary actor has shared a new picture from the shooting spot, along with a post, stating that he is shooting at Officers Training Academy (OTA) in Chennai.

He tweeted, "Shooting for Vishwaroopam 2 and Hindi Vishwaroop 2. Last stint. Exciting. OTA CHENNAI makes the nation & me proud. The only Academy that trains Lady officers in India. I Salute the ladies and especially my most favourite lady ..India. Maa tuje Salaam."

*tweet is not spell-checked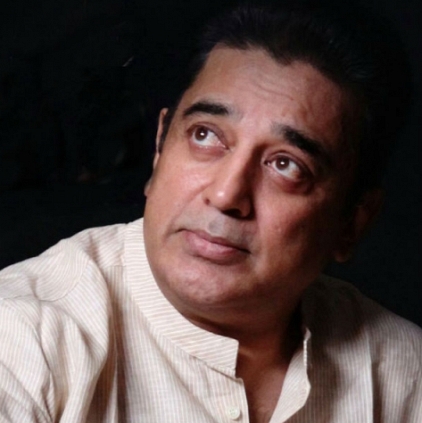 Kamal Haasan has officially stated, through his Twitter handle that he would definitely take action against those people who earn money from corruption in the name of God.

He tweeted, "கோவிலைக் கொள்ளை அடிப்பவரை தாக்க நான் தயார். நான் தொழுபவனா இல்லையா என்பதல்ல கேள்வி. நம்பினார் கைவிடப்பட்டது, உமை ஆள்பவர் செயல், நீர் நம்பும் ஆண்டவன் செயலல்ல. பக்தர்களில்ப ல்வகையுண்டு. அனைவரும் என் கேளிர். ஆனால் சாதி அதைச் சகியாது.
நாமும் அதைச் சகிக்கலாகாது"

The tweet is roughly translated as "I am ready to attack people who steal from temples. It doesn't matter if I am a believer or a non-believer of God. Betrayal is done by the people who rule you and not by the God. I wouldn't stand for such atrocities."

*tweet is not spell-checked