Suriya's Thaanaa Serndha Koottam teaser is finally out, amidst high expectations. Here is our brief review about the teaser, and what we can expect from the movie.

The teaser looks very colourful and highly pleasing to the eyes. Suriya is dashing and smart, who also seems to be a casual guy, on a mission to accomplish something. Keerthy Suresh comes only in four shots, and her character seems to be someone who loves any art form. Going by the teaser, the main koottam assumingly, consists of five people, Suriya, Ramya Krishnan, Senthil, Sathyan and Master Sivashankar.

Vignesh Shivn proved his style and strength through Naanum Rowdy Dhaan, and here too, in TSK, looks like there is going to be much more in store for the audience on screen. Dialogues like, 'Oruthan panakkaarana irukka, oru kodi pera pichaikaarana aakuran', will connect well with the masses. The teaser is cool, stylish, colourful, fun, positive, and pleasing. Dinesh Krishnan needs a special mention for the colourful and eye-pleasing visuals. Anirudh's Sodakku background is an added value to the pulsating teaser.

The teaser is cut by Ruben, who is known for his super knack teaser and trailer cuts. The rapid fast cuts from 0.56 to 0.58 (video timecode) shows the Ruben stamp. On the whole, an energetic fun-filled teaser from Suriya, Vignesh Shivn, and co. With what the teaser promises, TSK will be a perfect festival film.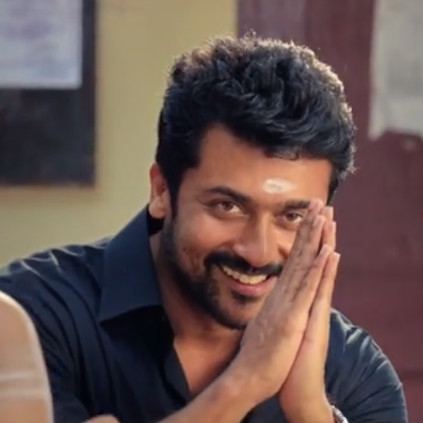 Here is the official teaser of Suriya's Thaanaa Serndha Koottam, also starring Keerthy Suresh, Ramya Krishnan, Senthil, RJ Balaji, Sathyan, and others. Directed by Vignesh Shivn and produced by Studio Green, TSK is gearing up for 2018 Pongal release.