The beautiful actress Anjali's upcoming release is Balloon, a horror film in which she is paired opposite Jai. The film is all set for a grand release on December 29.

Speaking on Balloon, Anjali says, "I always make it a point to listen to the whole story and read the full bound script before committing to any film. I loved and accepted to do Balloon not just because I love horror movies, but I liked the script so much and the suspense element was brilliant. Though Balloon is a horror-thriller, it also has enough of romance, comedy and other emotions well blended. Director Sinish has defined each and every character very well.

It is always a joy to work with Jai, who has done a dual role in this movie. My character in the movie is definitely not a usual one. I am sure the audience is going to enjoy and love Balloon to the hilt. I am so happy that I have completed a decade as an actress and I want to work many more years and become a more successful actress and a performer."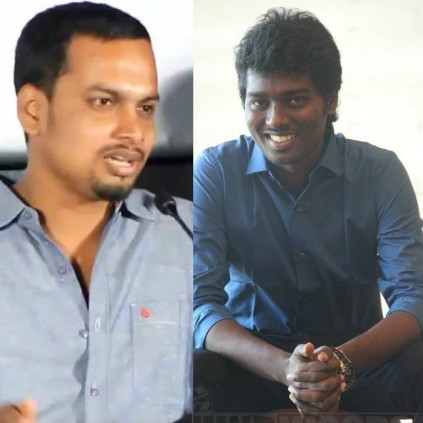 Director Sinish's speech from Balloon's press meet made the headlines for his statement about crediting original makers for inspiring in making a film. He also added that if someone takes a film on the shades of Mouna Raagam, that particular filmmaker can't say that he hasn't seen the film or deny the inspiration, as the power of social media is so strong. This statement of his was speculated by many saying that the Mouna Raagam connect was about director Atlee.

However, Sinish has taken to his Facebook profile to clarify on his press meet speech. He posted, "#Balloon PressMeet...okk! High tym I clarify :) First of all I am just a normal Cinema Fan who got an oppurtunity to work in the industry after my fair share of struggles! All what i spoke in the press meet was just out of love for cinemas! Oru padatha paathu Inspire aagi hit kuduka nijama talent venum.. Aana inspire aana vishayatha othukanum, appdi illena social media la kalaichiduvanga nu edaarthamaana vishayatha dhan nan sonnen!

My main idea was to convey that Nainspire aagi dhan padam eduthen! Maximum of the films inspire aagi dhan directors edukraanga! Only thing which matters is to give credit to whatever has acted as the inspiration! Idha dhan na oru normal audience ah solla try pannen! Sathyama oru director ah scene poda lam pesala!

I have so far never said anywhere that my movie will be a hit coz I kno that it is something which audience have to decide after the movie release!! Soo na getha pesren nu nenachu ellam pesala! Edhuva irundhalum manasu lendhu pesiduven! Whoever knows me and have been following me will know this am sure! The reason why I am explaining all dis now is that I don wanna hurt anyone personally!

I have real high regards for Thalapathy and his fans so only i kept his ref in teaser.if u can watch the full press meet video u can c i hav never said anything about thalapathy or his movies And indha status na bayandhu dhan podren nu yaarachum yosicha, am
Really sorry for them! Peace Bro!"

*social media post is not spell-checked