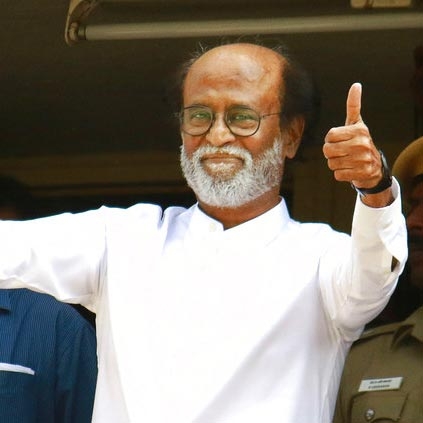 A note signed by VM Sudhakar, Chief of Rajinikanth Fans Club, states the following:

"This is to state that for the past few days some individuals are appearing in TV channels as Supporters or Fans of Rajinikanth and expressing their personal views in debates. It is informed that All India Rajinikanth Fans Association / Rajini Makkal Mandram have not authorised any such individuals to appear in TV debates on its behalf and views expressed by them in TV debates do not have our endorsement.

The views expressed by those individuals on many issues do not reflect our official position in such matters. Therefore as stated by our leader Shri. Rajinikanth in his speech on 31' December 2017, we once again clarify that official views on matters of importance will be disclosed only after the announcement of his political party. We earnestly request the cooperation of all concerned."

V.M. Sudhakar
(Administrator)
www.rajinimandram.org
Superstar Rajinikanth's political entry announcement has his fans exulting in happiness and celebrating their joy with feasts and parties. But PETA, or People for Ethical Treatment of Animals, has issued a formal request to the actor to ask his followers not to go overboard.

According to the request, Rajini's fans have planned a puja and feast in a kadaa-vettu-virundhu fashion on January 7, on which date they say that reportedly, Rajini will launch his political party.

It goes on to list the various ways that goats are immorally butchered during such feasts, which it claims as illegal. Also listed are the many laws of India which prohibit such killing in several provisions.

PETA has also tweeted this request: "Dear @superstarrajini. Best wishes on entry to politics. Please stop goat sacrifice in your name. Goats have feelings and do not want to die. 🐐. Please help the goats."