Arya's Enga Veetu Mappillai is one of the recent attractive shows among the households. The winner gets to marry actor Arya. The show is coming to its business end and the finale is all set to happen tomorrow, April 15.

The three finalists are Agadha, Suzanne and Seetha Lakshmi - One of them will be marrying Arya. Let's wait and see who the lucky girl is.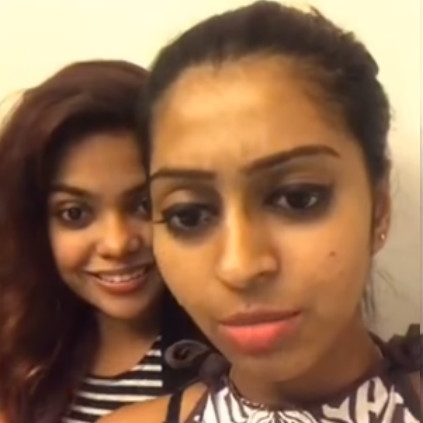 The Enga Veetu Mapillai show featuring Arya has been popular among people and the past few weeks has seen a lot of events. Contestants Jenani and Kuhasini, who took part in this show took to their social media handles to answer questions from fans. When they were asked about Arya and the show, they had quite some stuff to say.

Talking about Arya, Jenani said, "When we are on a show to impress the man of our life and you are told that you can do so only if you win a game or a race, I kind of felt hurt. We are not horses and this is not that sort of a competition. Apart from that, he is a nice guy. As a human being he is a good person and did not ill treat anyone. But it did not connect and click between us. I expect some things from my guy as well like being caring and stuff. He is a respectful person and we are all friends."

Kuhasini said, "Devasurya was with us and we didnt know she was going to get eliminated. Arya said he likes my eyes and I asked him if he likes it more than Devasurya's eyes. Someone said Kuhasini is evil. It only makes me laugh because I am a very jovial person. If you want to show someone in a positive manner, show only their positive points. Instead, portraying someone negative just to show someone positive is wrong. It can be avoided. People calling me fake will not affect me as I know I am not."