The Enga Veetu Mappillai show starring Arya has been getting some attention and it has been hosted by none other than actress Sangeetha. When Sangeetha was quizzed by a certain section of the media about popular contestant Abarnathi and the way the contestant addresses actor Arya, she said:

"I personally don't like Abarnathi's way of addressing actor Arya. In fact, I don't let anyone except my close circle address me that way. However, the show is about Arya and if he likes it we cannot say anything about how Abarnathi calls him. She, as a contestant does not have to impress me. All she has to do is impress Arya and that is what she is here for."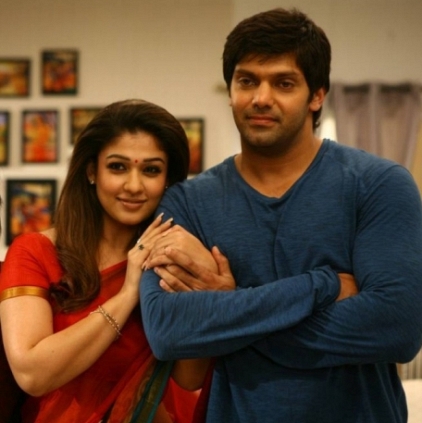 Enga Veetu Mappillai contestant Abarnathi, in her recent interview with Behindwoods, expressed her interest to act in Raja Rani 2, as Arya's pair.

When she was asked, if she would pair up opposite Arya when approached, Abarnathi replied with a yes. She said, "Yes, of course. Why not. I will act, and I want to act in Raja Rani 2, pairing him. It will be great if the film starts from the airport climax scene of Raja Rani."