The Film Employees Federation of South India, commonly referred to as FEFSI, is currently in the process of setting up a massive, 15-acre sized studio near Panayur, Chennai. According to sources, the project is nearing completion and is expected to be done by June.

Built on a whopping budget of Rs 6 Crores, the studio will be the biggest in India, and the inauguration is said to be planned in July.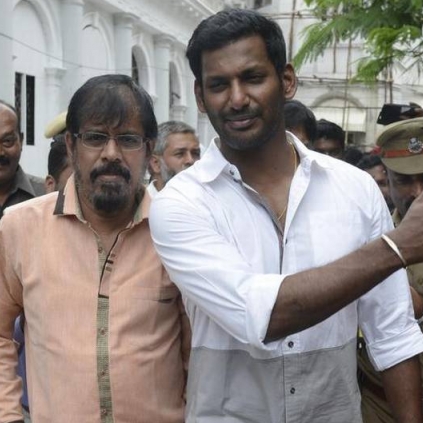 The good news for Tamil cinema that everybody has been waiting to hear has come in. The Producer Council headed by Vishal and the FEFSI Union headed by RK Selvamani have come to terms and negotiations are happening with respect to film shoots and strikes related to them.

There had been a strike by the FEFSI Union recently and this had affected those people who depended on daily work at shoots for their wages. But now, both RK Selvamani and Vishal have had a 4-hour long discussion in the presence of the Producer Council and the FEFSI Union. Addressing the press and media post the discussion, RK Selvamani said:

"Both the bodies have had a 4 hour long discussion and we have come to terms. Almost 90 percent of the problem is solved now. We did have our differences previously and it seems work better when the problem is put forth. The reason for the problem to crop up has been pointed out and has been looked into.

We had to find out where the problem started also. We did force each other to listen and we realised that both the bodies live because of this industry. It is our responsibility to foster this industry. We have decided to work hand in hand. There was a plan for a strike tomorrow (August 5, 2017) at Valluvar Kottam to solve the problems. But we will not strike and it has been called off as the problem seems to have been solved."