The situation with Tamil cinema ever since the strike was announced has been really grim and everyone is waiting for the Producer Council and theatre owners' collective decision for the betterment of the industry. The latest update regarding the strike is RK Selvamani's questions and statement to the general secretary of the theatres association, Panneerselvam. As per the voice note issued by the press, RK Selvamani has said:

"I have a few questions to ask. Has it been clarified that VPF charge is the sum of VPF charge plus projector charge? Has it been stated that few theatres take Rs 22,000 of the Rs 27,000 paid by the council. Has it been stated that Qube cinema returns 80 percent of the money to certain theatre owners only? Also, some theatre owners told us that they have their own projector and that Qube hasn't paid them anything back. If that is the case, Qube has paid only the 5-6 people at the top and has not paid the others. Has this issue been addressed?

If a lot of issues were resolved, every theatre could have their own projector. If the cost details and payment channel was transparent this could have been accomplished. Some theatres come under a bond with them and are unable to come out of it. Have you ever asked them before they sign the agreement? It would have avoided a lot of problems. What is the cost of the bulb used in theatres? The ad revenue has been shared only with certain people. Why has this not been asked? Is it because you don't want the welfare of producers and theatre owners or because you are only aiming for the welfare of Qube. If all the issues had been addressed and sorted out then and there, we would have arrived at a feasible solution long ago. Why has it not been done and why is there no initiative towards it?"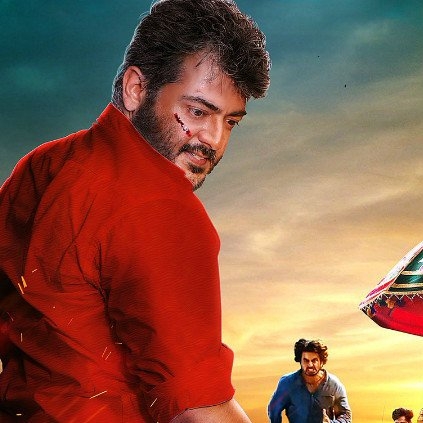 The Film Employees Federation of South India (FEFSI) President RK Selvamani while addressing the media today requested all the producers and actors to shoot their films in Tamil Nadu unless until it is absolutely necessary to shoot elsewhere.

RK Selvamani - "FEFSI union have given a lot of discounts to various producers in the recent times. We provided those discounts assuming, it will be beneficial to the industry which in return will create more work opportunities for FEFSI workers. But what's happening now is, Tamil films are being shot entirely outside Tamil Nadu which is reducing our work opportunities.

Kaala was shot in Chennai in a set worth 12 crores. Close to 10,000 workers were kept occupied to make a massive set as such. Not just the cinema industry, even transportation sector and hotel industries were remunerative for 6 months because of Kaala.

But Ajith's Viswasam team has created a set in EVP Filmcity, Hyderabad. Previously, when a producer decides to shoot their film in other states, there used to be some solid reasons. But just for someone's convenience, they shouldn't shoot an entire film in another state especially when we have so many studios in Chennai.

We are not compelling producers to shoot only in Tamil Nadu, you can obviously shoot abroad or elsewhere if you find a location attractive or suitable for your film but just to re-create a place like Chennai or to re-create a place like Tirunelveli, please don't go Hyderabad to do that."