The Kollywood strike has deeply impacted the livelihood of members of FEFSI - Film Employees Federation of South India which is an organisation consisting of 25,000 technicians from the Tamil film industry.

TFPC Treasurer SR Prabhu has now donated a sum of ₹10 Lakhs to FEFSI to help the workers and their families who are suffering due to the strike.

This sure is a very good gesture from SR Prabhu.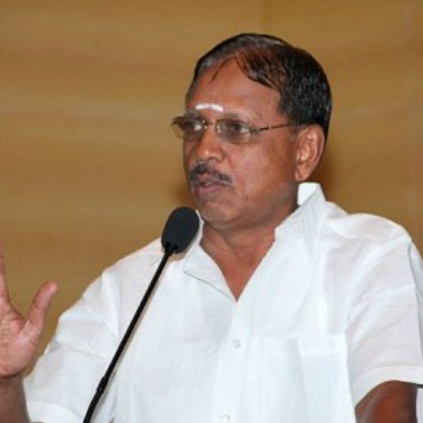 The next problem that has hit Kollywood is with respect to Qube and their rates. The Producer Council has decided to stall all new releases from March 1 quoting that Qube prices have to be reduced. In fact, producer SR Prabhu posted on his Facebook page today explaining why there will be no new releases from March 1. However, distributor and theatre owner Tirupur Subramaniam lashed out at SR Prabhu and the Producer Council and put forward his points diplomatically through an audio message. It had Tirupur Subramaniam saying:

"SR Prabhu sir had stated Qube to be the reason for cinema being in a problematic situation now and that they have decided to stop new releases. I wish to ask him just one question. Why does he not talk about the salaries of heroes, heroines, comedians, technicians which is almost 70-80 percent of the entire production cost of making a film?

Why do you think big guns like AVM, Supergood Films and other big producers are not into movie making any more? Is it because of theatre owners not giving them correct details and numbers? No! The only reason is the high salaries of actors and technicians. Does SR Prabhu have the guts to talk about actors' salaries? Gone are the days when those numbers were consumable. It has rocketed and has become alarmingly high. How do they intend to make a profit then? The reason why we stick to Qube is because of the quality that they provide! It is quite unmatchable. Hence, I request Mr SR Prabhu and the other producers to meet us and decide big actors' salaries on a percentage basis from the profit of their films. This would make the entire industry healthy and transparent like everyone would want it to. There will not be any hype in the salaries and everyone will enjoy the profits. Production costs will come down and a lot of big actors will star in more films."