Recently, TFPC's Treasurer and popular film producer SR Prabhu had donated a sum of ₹10 Lakhs to FEFSI to help the workers and their families who are suffering due to the strike.

Now General Secretary of Nadigar Sangam and President of TFPC Vishal has donated ₹10 Lakhs to FEFSI workers association understanding their desperate financial need due to the ongoing strike. It must be noted that FEFSI - Film Employees Federation of South India comprises of 25,000 technicians from the Tamil film industry.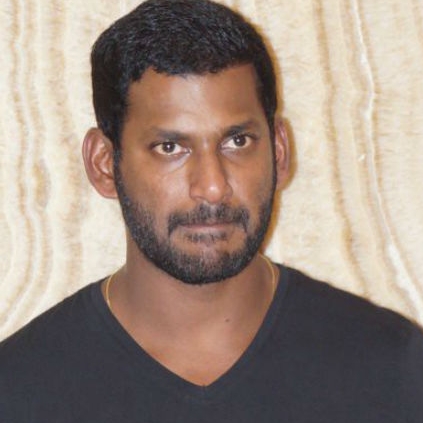 The ongoing indefinite film strike headed by the Producer Council has brought to halt all work related to Tamil cinema, and there have been no new Tamil releases in the past few weeks. Following this, a legal notice has been sent against Vishal and the TFPC (Producer Council) by producer Varaaki whose recent film Shiva Manasula Pushpa is in the post-production stages currently.

According to the notice, it has been stated that the producer has completed the shoot of Shiva Manasula Pushpa and has been working on the post-production process. A lot of money has been taken in as a loan to complete this project and he has been paying a huge interest for the same. However, ever since March 1 there has been no new Tamil releases and since March 16, it was decided that no film-related work would happen. This has brought a halt to the post-production work of Shiva Manasula Pushpa and it is evident that Varaaki is not happy with the way the strike has been going on in an indefinite manner.

The notice also states that Varaaki believes that the entire decision-making authority has been undertaken by Vishal and that every movie's release, the theatres it would get and the power to make many other important decisions has been given to Vishal and the TFPC. It also states that Varaaki believes that decisions are being made on unfair means and in an illegal manner as certain movies secured permission to shoot even post the strike had been announced while other smaller movies did not get any such privilege.

Finally, the notice also asks for the strike to be called off immediately to save a lot of such producers and technicians failing which, Varaaki would be forced to initiate civil and criminal proceedings under the applicable laws.