Music director Ghibran is known for his intriguing background score and has turned out to be one of the few seasoned music directors in recent times. The composer is busy working on actor Vishnu Vishal's next film Raatchasan directed by Mundasupatti Ram.

It is a psycho-thriller film and Ghibran believes it is a challenging task to compose for this flick. Talking about his experience, Ghibran took to Twitter and said, "Working on #Raatchasan Film score and it's becoming one of the toughest films I have scored, Very psychologically intriguing!!! A powerful film and I am extremely happy with the way the film and music are turning out. Thanks to God!".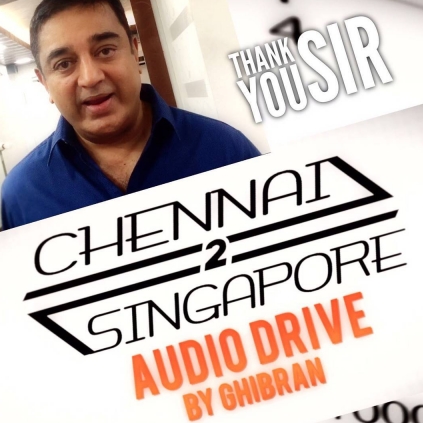 The recently released Chennai 2 Singapore directed by Abbas Akbar has received positive reviews from the audience. The film also marks the debut venture of music composer Ghibran as a producer.

Ulaganayagan Kamal Haasan has conveyed his wishes for the film through his Twitter handle. He tweeted, "Wishing Ghibran the very best for his debut film as producer and the team of "Chennai 2 Singapore"

With Gokul Anand, Rajesh Balachandran, Anju Kurian, Shiv Keshav, Emcee Jesz in the cast, the film is edited by Praveen KL, with cinematography by Karthik Nallamuthu and music composed by Ghibran himself.