Film News Anandan, is a very popular name in the Tamil cinema fraternity, who was a renowned PRO. He was highly respected among the media circle for his kind nature and friendly attitude, who dedicated the fullest of his life to cinema. Considered as a genius, Anandan passed away on March 21, 2016.

Today is the second year death anniversary of the legend. Though his loss is an irreplaceable one, his name will stand high forever in the Tamil film industry. Currently, his son, Diamond Babu is serving for the film industry, as a leading PRO.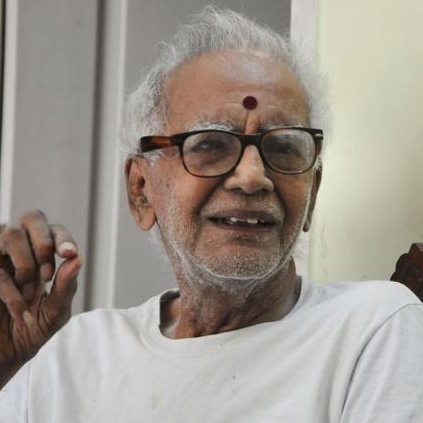 Film News Anandan who was a repository of cinema knowledge and who was considered as the encyclopedia on cinema news is no more. He was 88 and is said to have breathed his last at his residence in Chennai.

Anandan has won many awards such as Kalaimaamani from the TN government, Kalai Selvam from South Indian Artists Association and he had also been lauded by the American Biographical Institute of South Carolina (U.S.) as a veteran among 5000 people around the world.

Behindwoods mourns the demise of this film news historian and conveys its heartfelt condolences to the bereaved family.
Two years death anniversary of Film News Anandan
People looking for online information on Diamond Babu, Film news anandan will find this news story useful.