Music director Ghibran, has been known as one of the underrated musicians and this year, his albums Adhe Kangal, Aramm, Magalir Mattum and Theeran Adhigaram Ondru have all been commendable and have added value to the film.
However, talking about promotions, Ghibran had posted a light-hearted write out on how promoting yourself has become a necessity. He posted, "I have a question:
Hw do u market yourself?? Is it necessary??Just Curious!!
Been receiving a lot of calls post #Aramm #TheeranAdhigaaramOndrusuccess , frm people who asks me to promote myself&also keep hearing I am underrated Isnt it called boasting ? Wanted to hear from u!".

To this post, actor Vishnu Vishal replied with, "sirrrrr...keep working hard....work speaks betr than promotions..im sure nxt in line #Raatchasan is gonna b another feather in ur kitty..now this is a way to promote #Raatchasan...haha :);) but in d end its d work dat wil mattr". A funny conversation between the two stars. Raatchasan has Amala Paul playing the female lead and it is an upcoming psycho-thriller.

*Twitter post is not spell checked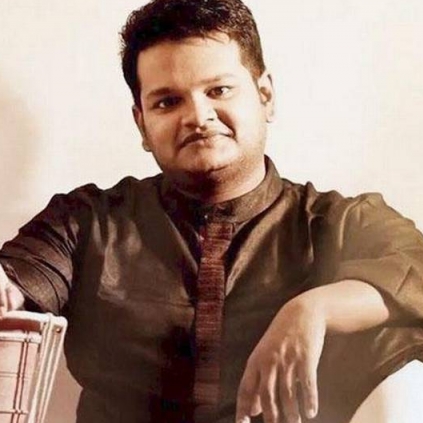 Music director Ghibran has been riding on a high for quite some time now and he has been producing some classy albums and entertaining the listeners. His recent release, Magalir Mattum had received a lot of positive reviews for the background score and he is currently awaiting the release of Nayanthara's Aramm in which he has worked.

He has now taken to his Facebook account to share his happiness about the success of Magalir Mattum and his expectations on Aramm.

He said, "I would personally like to Thank everyone for the kind words regarding #MagalirMattum . And last night we did the Final mix check of #Aramm and I am extremely thankful to God for making me part of this great film . Having come from and as a person who still has my roots in underdeveloped India, this film has a lot for me to relate . It speaks about something which needed to be heard and I believe it will do it's purpose , once it hits the Big screen. Thanks to my whole team : Writer/Director #GopiNainar , Producer Rajesh , Omprakash , Ruben, Peter Hein , Soundar , All the technicians and mainly #Nayanthara for giving life to the film. This is one more more film for me which gives the satisfaction and fulfillment even before hitting the theatres"

We wish Ghibran all the best for Aramm.
**The post is not spell-checked